regarding your stay in the heart of the forest, close
to the sea
Spend your holiday at Domaine Le Sherwood with complete peace of mind
You may have already chosen the following options to make your stay with us even more enjoyable… However, if you haven't already, here are the options we offer: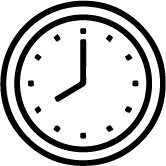 Check-in from 4 p.m – Check-out no later than 10 a.m

A deposit will be required upon arrival
750 € for villas between 4-10 persons
1500 € for villas Santa Maria and Santa Teresa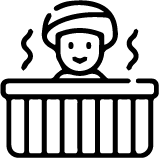 The private Jacuzzi is optional for the villas between 4-10 persons. There is a 40 € charge for the duration of your stay.
Villa Santa Maria has a private hot tub pool, a sauna and an indoor jetted bathtub. This is optional and there is a 100 € charge for the duration of your stay.
Villa Santa Teresa has a private Jacuzzi and a hot tub pool. These are optional and there is a 100 € charge for the duration of your stay.
No worries, you are able to decide upon arrival if you wish to choose these options!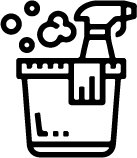 The accommodation must be returned cleaned (dishes cleaned and put away, bedding removed, fridge cleaned, bathroom, kitchen, floors cleaned, garbage thrown out..) We offer a cleaning package if you wish to not carry out the cleaning. In event of the house left uncleaned, a deduction will be made from the deposit.
If you wish to not clean your accommodation at the end of your stay, we can take care of it for a charge of:
Villas between 4-8 persons: 85€
Villa Tanzania : 95€
Villa Santa Teresa and Santa Maria: 250€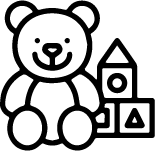 Baby kit for 15 € (high chair, baby bath, cot with mattress)

Bath kit 5 € (1 small and large towel)

Bedding is included and one shower mat per bathroom are provided.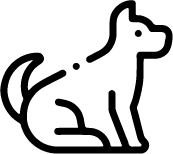 Bring your pet along with you (dog, cat…) for 15 € per animal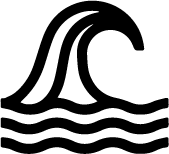 The Domaine has a private access to the beach. It only takes 5 minutes by foot to get there!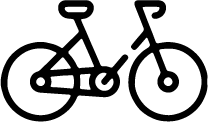 You can also rent bikes throughout your stay thanks to our partners who are happy to deliver them straight to your villa for free!
Monts Bicloo à Notre-Dame-de-Monts : 02 51 58 46 39
-> The reservation is made by the customer on the monts-bicloo.fr website https://monts-bicloo.fr/
Use the discount code before June 30, 2023. The code applies for any booking period but can no longer be used in July and August. The code assigned to Sherwood customers is: SHERWOOD2023
Cycl'Hop à Saint-Jean-de-Monts : 02 51 58 04 81
-> To consult their prices : http://www.cyclhop.fr/tarifs-velos/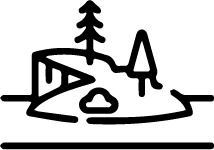 If you wish to visit l'Ile d'Yeu during your stay, feel free to ask us at reception, we can book your return tickets for the crossing leaving from Fromentine (15 minutes by car from the Domaine) You will also benefit from –30%! All you have to prepare is your picnic and enjoy your time on the island!